Company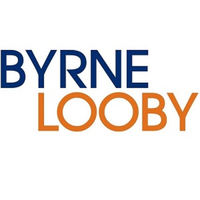 Byrne Looby
Centrepoint Business Park, H5, Oak Rd, D12 VW27, Republic of Ireland
We believe that to solve problems, you need to consider a different perspective. That's why we value your unique contributions so highly and encourage you to make your mark.

From our earliest days to now, we have made investing in our people a priority. By working with us, you'll be in an environment that trusts your input and is focused on your career development, presenting many opportunities to flourish.

Our team consists of people who are experts in their fields. If you want an environment where your skills can shine, you'll find plenty of opportunities at ByrneLooby. We invest in the development of our staff through considerable training opportunities, both on-site and off-site. Our strong mix of on-the-job and classroom-based training is effective in promoting both technical and soft skills. Whether you join at a senior level, or as a graduate gaining terrific exposure to big projects, you'll have lots of chances to progress and grow at ByrneLooby.