Company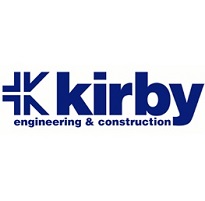 Kirby Group Engineering
Kirby Group Engineering White Swan Business Park South Circular Road Dublin, Kirby Group Engineering Monivea Road Ballybane Galway , D08 VX59, Republic of Ireland
At Kirby, people come first.  We compete by being the best provider of operationally excellent engineering and construction services. To lead in this professional services industry, we know that great people are the only real source of sustainable competitive advantage. We seek people who want to be the best at what they do and are flexible and willing to work hard to be the best.  We offer you a challenging and supportive environment that develops engineering, commercial and craft professionals. We provide each professional with

• Becoming a valuable addition to highly successful teams and growing an international business that proudly maintains 'family-company' culture

• Long-term career prospects in Ireland and overseas

• Development as a technical, commercial and people leader

• Excellent reward packages

• Opportunities to make a difference on leading-edge projects that shape our future

We support professionals in a structured manner with leading-edge training and development on our:
• Kirby Academy Professional Development Programme

• Craft Apprenticeship Programmes (Electrical, Mechanical and E&I)

• Graduate Development Programmes for Engineering and Commercial Professionals at the start of their careers

• Site Management Development Programme for experienced craft professionals who wish to develop as managers

• Project Management development

• Management and Leadership Development Programmes

• Ongoing CPD opportunities and educational support for professionals

We offer career paths and real career progression; Kirby boasts one of the highest staff retention and employee engagement rates within the industry.