Company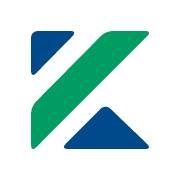 Keating Construction
Marine. Civil Engineering. Building
9A Beckett Way, Parkwest,, Dublin, D12 W329, Republic of Ireland
Excellence is brought about by talent - which is why our people form the heart of Keating. With an extensive resource capability, Keating has a domestic and international reach to source our people.
As we grow across Ireland and the UK, we are keen to collaborate with ambitious hard-working individuals who bring fresh perspectives to the table, as we place a great importance on innovation. We offer flexibility, regular opportunities and consistent responsiveness to your needs.
We invest in our people, and offer excellent career development opportunities across a wide range of construction and engineering roles. Additionally, we offer placements for those who are in education, including graduates. If you have something unique to bring to Keating or are interested in joining our growing team, please send us your CV via Construction Jobs Ireland.