13 Trades to Benefit from Apprenticeship Funding
Good news for people hoping to learn a trade or upskill in the coming year. With an economy in growth and notable skill deficits, the Government has designated further investment for alternative career pathways. Minister for Education and Skills, Richard Bruton, Minister for Higher Education, Mary Mitchell O'Connor, and Minister for Training, Skills, Innovation, Research and Development, John Halligan, announced additional capital funding of €8 million. The fund will be distributed across 10 Institutes of Technology across the country.
Aims
The goal of this initiative is to double the amount of new apprentices to 9,000 by 2020, then expand the programme to other areas of industry. Therefore, the 2018 budget set aside €122m in total for apprenticeship training, an increase of almost 24% on the previous year. This growth will facilitate more training programmes and allow for over 6,000 additional apprenticeship registrations in 2018.
Announcing the funding, Minister Bruton said: "Today's investment will enable Institutes of Technology across the country to purchase equipment and update their infrastructure so that they can deliver a new modernised syllabus in 13 trades – from Brickwork to Aircraft Maintenance."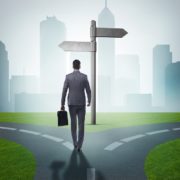 Looking to upskill and want to know your options? Check out our upcoming Jobs Expo dates with free events taking place in Galway, Cork and Dublin – or check out available courses online.
---