Presentations which range in focus from the geotechnical impacts for offshore wind energy generation to the enhancements of a runway at Dublin Airport, and an industry showcase in Kerry highlighting the manufacturing of high tech dairy equipment have been shortlisted for Engineers Ireland's Best Presentation Award.
Co-sponsored by Beale & Co and Griffiths & Armour, the Best Presentation Award recognises members of Engineers Ireland who have contributed to the engineering profession by delivering outstanding technical presentations to member-engineers during the 2019 – 2020 lecture season.
Shortlisted for the 2020 Best Presentation Award are:
Geotechnical Impacts for Offshore Wind Energy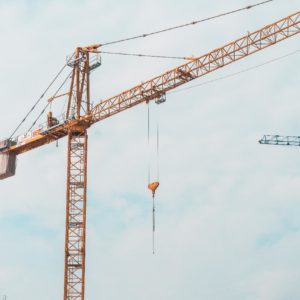 Presented by: Paul Doherty, Chartered Engineer and Managing Director and Founder of Gavin and Doherty Geosolutions Ltd. Hosted by the Cork region.
Industry Showcase Event: Dairymaster
Presented by Dr Ed Harty, Chartered Engineer and Fellow of Engineers Ireland and CEO of Dairymaster and Dr John Daly, Research and Innovation Manager with Dairymaster. Hosted by An Ríocht and the Thomond regions and nominated by An Ríocht.
Rehabilitation and Enhancements of Runway 10-28 and Associated Infrastructure at Dublin Airport 
Presented by Ian Devine, Chartered Engineer and Head of Asset Care Delivery, Paul Cumiskey Chartered Engineer and Design Manager, Airfield and Infrastructure and Philip Lawlor Chartered Engineer and Airside Project Manager with DAA and Brian Frehill Chartered Engineer and Project Manager with Ervia. Hosted by the Project Management society.
Commenting on today's announcement and congratulating those shortlisted for their Presentations, Caroline Spillane, Director General of Engineers Ireland, said: "Our community is built on our sectors, which are our all-island Regional branches, Engineering divisions and societies, who play a pivotal role, facilitating knowledge sharing amongst our members in ways that are relevant, flexible and local.  With the generous support and sponsorship of Griffiths & Armour and Beale & Co, we look forward this month to recognising the achievements of our sectors in 2020 and highlighting the valuable continuing professional development opportunities they provide to our engineering community through the delivery of high quality, detailed and technical presentations.
"I would therefore like to thank each of our members who contributed to the rich and diverse catalogue of presentations for our 2019/2020 lecture season and  I would particularly like to congratulate each member who has been shortlisted for this year's Best Presentation Award."
Graeme Tinney, Professional Risks Director, Griffiths & Armour added: "This year marks the 25th anniversary of Griffiths & Armour's relationship with Engineers Ireland.  As a long-term strategic partner, we are proud to continue with our support for the Best Presentation Award.  It not only recognises excellence but also the valuable contribution of individuals which is so important in raising standards across the profession.  As advocates of continuous improvement, our sponsorship is another practical example of how we look to support the drive for quality.  It complements our risk management activities with individual firms and professional bodies, encouraging the pursuit of excellence and supporting the future growth and sustainability of the profession.
"On behalf of Griffiths and Armour, I would like to extend our heartiest congratulations to each of the presenters shortlisted for this award for their contribution to Engineers Ireland's community of engineers," Mr Tinney added.
Tara Cosgrove, Partner, Beale & Company said: "At Beale & Co, we are passionate about Continuing Professional Development and we are pleased to sponsor the Best Presentation Award which recognises Engineers Ireland's talented community and the dedication of its members to the professional development of their peers.  As a specialist construction and engineering law firm, we place great value on the contribution of highly skilled engineers to the industry and are proud to offer our continued support to Engineers Ireland and their members. On behalf of Beale & Co, I would like to congratulate each of the presenters shortlisted for this award and I look forward to announcing the winner in the coming weeks."
For more information on the Best Presentation Award and to find out more about Engineers Ireland's communities and groups, visit: https://www.engineersireland.ie/Professionals/Communities-Groups/Best-Presentation-Award
---
Constructionjobssearch.ie is Ireland's new online jobs board. Our tools and services give jobseekers the best possible opportunity to find the ideal job.
Simply click, search & apply directly to employers recruiting right now. Take the next step and find your perfect job on Constructionjobssearch.ie
---