Company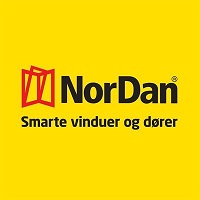 NorDan Vindeur
Bluebell Industrial Estate Bluebell Avenue, Bluebell, Dublin,, Dublin, D12 A073, Republic of Ireland
NorDan AS was founded in 1926, and has an equally impressive reputation in Norway. With eight factories in Norway, Sweden and Poland it is one of the leading suppliers of windows and doors in Scandinavia. Norway and Sweden represents 75% of their main market, with the remaining production exported to UK and Ireland. NorDan Vinduer which distributes the full NorDan range of high performance windows & doors in Ireland is fortunate to have the technical resources of both companies at its disposal.

NorDan Vinduer has a nationwide coverage serving both the commercial and residential markets. From self-build to large scale developments, no project is too big and no project is too small for this progressive and successful company. NorDan's range of high-performance windows and external doors compliment Carroll Joinery's full range of high-quality internal doors and all are available to view at our stores in Dublin and Galway.

A full advisory, installation and contract management service is available to all our customers nationwide. In addition, our CPD program based on our expertise and research as outlined above has been very popular and successful with architects particularly with regard to the development of the NTech range of low energy windows.